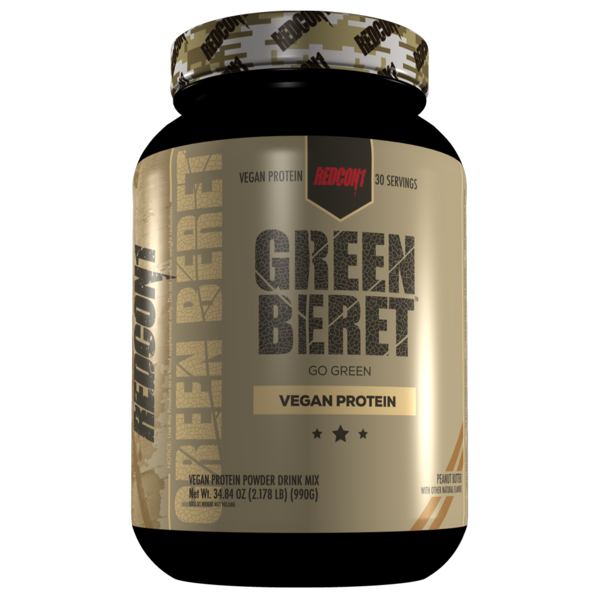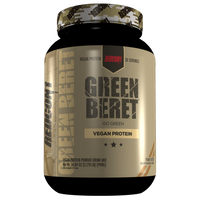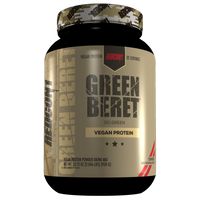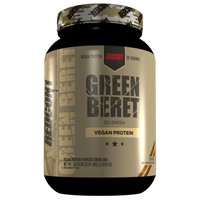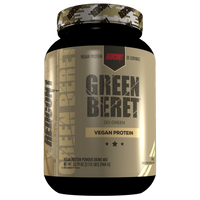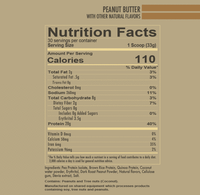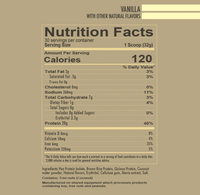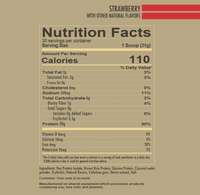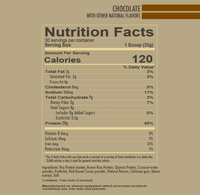 Redcon1 Exclusive
Green Beret - Vegan Protein
Pay Over Time
The Objective:
GREEN BERET is formulated for athletic people of all skill sets looking to BUILD AND REPAIR MUSCLES WITH A SMOOTH, DELICIOUS, AND EASY TO DIGEST VEGAN PROTEIN. GREEN BERET is for men and women over the age 18.
Suggested Use:
HOW TO TAKE
MIX (1) SCOOP WITH 4-6 OUNCES OF WATER OR YOUR FAVORITE BEVERAGE. SHAKE WELL AND CONSUME

WHEN TO TAKE
TAKE ANYTIME AS A PROTEIN-PACKED, MEAL REPLACEMENT
PROFESSIONAL GRADE FORMULA
Green Beret is powered by a blend of three different plant-based sources of protein including pea isolate, brown rice, and quinoa protein. The macros outside of the 20g protein are 5g of carbohydrates with a gram of that being fiber, zero sugar, 2g of fat, and 120 calories per serving.
Blend of pea isolate, brown rice and quinoa protein sources
Awards:
Green Beret - Vegan Protein | Vegan Protein